Landshark hinge car
Christmas came late in the form of a Landshark hinge car last week from Al Thurman. I own two other Landshark , one that finished 1st at the nats exisbition race in 2011 and one that finished 2nd at the gravity race at the nats in 2014, so they have been good cars for me. Anyone hanging out with me in August 2016 will know I had time for one preseason build and what was it gong to be, a Z-rail or a hinge car? The Z-rail won out, but I still wanted a hinge car, so thank you Al.
My initial drive out of the box was quiet pleasant. It was an easy to drive, well balanced car, that turned respectful times. At this point I have not done the weight suggestions that Al made. I plan to do that and perhaps some modular changes, but no cutting or soldering - I need to learn the wisdom of this car. I will keep you posted there in.
Car with questionable spoiler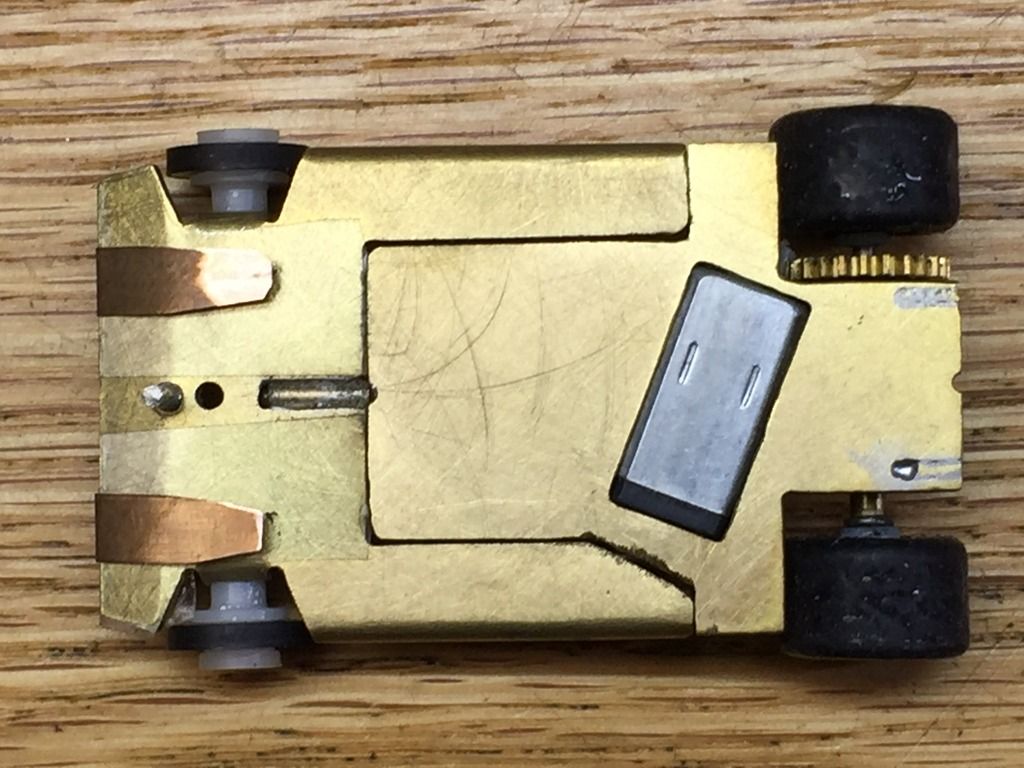 Note the bend up at the front end. This allows additional wiper clearance and less pressure on them setting up the front wheels to do there job more effectively.
Nice work Al. I look forward to getting this car raced!
Joel